DOHaD Worldwide Webinar Series:
January 26, 2022
8:00 am – 10:00 am PST (Vancouver)
11:00 am – 12:00 pm EST (Toronto/New York)
4:00 pm – 5:00 pm GMT (London)
Join Drs. John Challis, Janice Bailey, Kristin Connor and special guests as we introduce you to what is in store for the 2022 DOHaD World Congress: Social and Environmental Disruptions in DOHaD: Successful Interventions for a Healthy Future!
Learn about the exciting scientific programme and activities planned for the World Congress to be held in Vancouver, Canada this August 2022, and the attractions in and around the city of Vancouver as you plan your trip to Canada's beautiful west coast! Have your questions answered at the end of the webinar.
Join us live at: https://www.youtube.com/watch?v=boAh5tK-a60&list=PLs-HHc-jm_8qaMdApoYu0tAL32oXXMmz1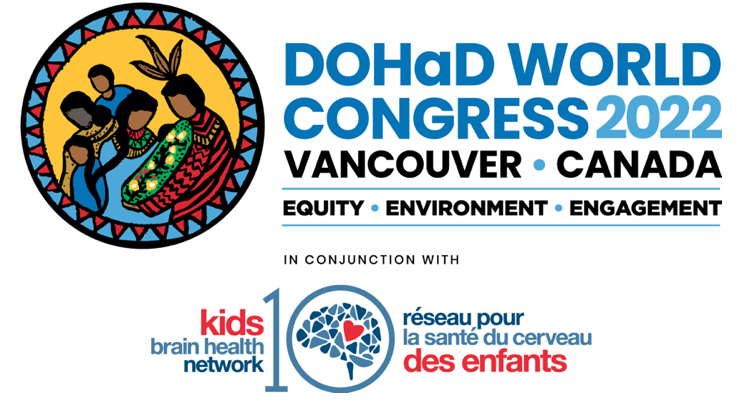 We are delighted to welcome you to the DOHaD World Congress 2022 in Vancouver, British Columbia, Canada from August 27 to August 31 (inclusive), 2022, with integrated satellite meetings in Kananaskis, Alberta, and Quebec City, Quebec.
The theme for the main Congress is Social and Environmental Disruptions in DOHaD: Successful Interventions for a Healthy Future.
There will be subthemes concerned with new aspects and mechanisms of DOHaD, pre-pregnancy and paternal influences, the impact of DOHaD on first nations, refugees and migrant populations and the impact of environment and climate change on DOHaD. We will apply this information to world-wide populations and to interventions that optimise childhood development and healthy life trajectories. We anticipate sessions on new topics as broad as DOHaD and cancer, DOHaD and immune responsiveness, DOHaD and Ageing, the built environment, developmental trajectories in domestic animals, the importance of maternal health, epigenetics, influencing policy and practice, working with government, and the economic impact of DOHaD.
Key characteristics of the program will include high profile opportunities for trainees and early career investigators, a strong emphasis on implementation science and involvement of consumers and community organisations and application of DOHaD principles to populations; precision medicine on a population scale.
We are delighted to be partnering in the development of this program with Simon Fraser University BC, the Kids Brain Health Network (KBHN; a Canadian Network of Centres of Excellence), the Women and Children's Health Research Institute, Edmonton, Alberta, the Fonds Recherche du Quebec and the Canadian Institutes of Health Research. We look forward to seeing you in Vancouver for DOHaD2022.
Yours sincerely,
John Challis and Janice Bailey
Co-Chairs