Upcoming Events
---
Preconference at the American Psychosomatic Society Annual Meeting
March 6, 2019, Vancouver, Canada
8:30am –4:45pm
Organized by the NIA/ESRC/BBSRC Interdisciplinary Research Network on Early Adversity & Later Life Reversibility.
For more information and to register for the preconference, visit the APS Annual Meeting and Network on Reversibilitywebsites.

March 6-7th, 2019
Hamilton, Ontario, Canada
A healthy woman, a healthy baby, a healthy generation.
If you are interested to present your own research, don't forget to submit your abstract!

Abstracts will only be considered if you are registered. Abstract submission deadline is extended until January 29th, 2019.

Women play an undeniable role in the health of future generations partly through the maternal microbes. The microbial inheritance that occurs pre-, peri-, and post-natal has been linked to various consequences for both mother and child. As more evidence accumulates, the relevance of this unique scientific conference in bridging the science with medical and industry communities becomes all the more essential.

The theme of the 2019 conference will be "Microbiota Management in Pregnancy". It will open with a clinical half-day that focusing on practice-changing microbiome science on March 6th and then March 7th with feature a full research day with top level academics and clinicians presenting their cutting edge science. All of this will take place just before International Women's Day in the picturescque city of Hamilton, Ontario, Canada, which is home to more than 100 waterfalls and cascades.


Aspen-Snowmass Perinatal Biology Symposium 2019 – Scientific Sessions


August 24-27, 2019

"Perinatal Exposures: Intersecting Mechanisms leading to Developmental Outcomes"

 The program will consist of 9 Plenary Sessions, including the Keynote Lecture and the DJP Barker Memorial Lecture, 2 Poster Sessions, and 3 Trainee Workshops.

The 2019 Aspen-Snowmass Perinatal Biology Symposium, which is the 8th in a series, has the overarching theme of the development of healthy offspring and whether there are common mechanisms that determine the long-term consequences of compromised development. This Symposium will bring together clinicians and scientists, established senior and junior investigators, from clinical medicine, basic research and applied livestock production, and from around the world to report and discuss their findings in an atmosphere conducive to frank yet amicable exchange. This will occur via plenary sessions, poster sessions, trainee workshops, and informal discussions, with time dedicated to presentations by and recognition of trainees and early career investigators.
We hope you will be able to attend this unique and exciting meeting and look forward to seeing you in Snowmass!
The Organizing Committee

For more information, including session and speaker information, registration, housing, and organizing and scientific committees, please go to:
http://asas.informz.net/z/cjUucD9taT03MDkyMjczJnA9MSZ1PTgxMDIyOTM3MiZsaT01MzM3OTM0Ng/index.html

11th DOHaD World Congress


October 20-23, 2019
Melbourne, Australia
The Congress is hosted by the DOHaD Society of Australia and New Zealand.
Congress theme: Investing in a Healthy Future for All: Research, Education, Policy.
Take a look at the promotional video here!


DOHaD Canada is delighted to announce that the International Society for Developmental Origins of Health and Disease has awarded the 2021 World Congress on Developmental Origins of Health and Disease to Canada. The meeting will take place in Vancouver 15-19th October, 2021, with satellite venues in Quebec and Banff. The bid was led by Drs Janice Bailey and John Challis with the support of DOHaD Canada and many colleagues from across Canada. We would like to thank all of those involved, and particularly Drs Bailey and Challis. DOHaD 2021 will allow us to highlight our research successes in Canada, and DOHaD Canada looks forward to working with the organizing committee in the development of a truly outstanding World Congress.
To view the submission please follow the links below: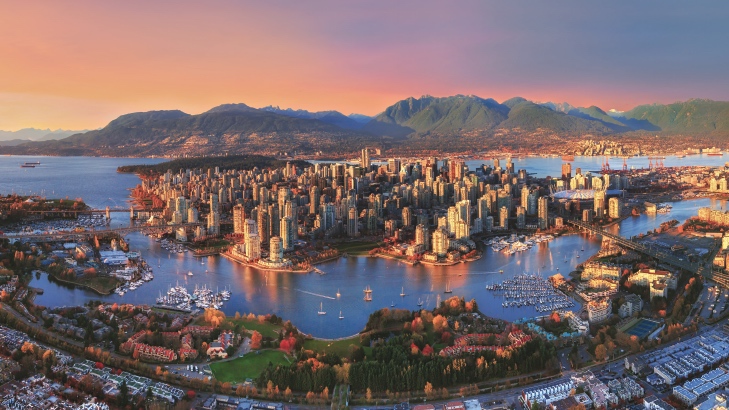 Past Events
PPTOX conference 
May 27-30, 2018, Torshavn, Faroe Islands
Toronto, Ontario, Canada, July 15-18, 2018
CNPRM 2018  February 14th – 17th
5th Annual Canadian National Perinatal Research Meeting in 2018, Banff, Alberta
2nd Annual Canadian DOHaD Society meeting
February 14, 2018, Banff, Alberta
10th World Congress on Developmental Origins of Health and Disease
October, 15-18th 2017, Rotterdam, The Netherlands, www.dohad2017.org
US-DOHaD 2017  – The 2nd annual meeting: September 25-27, 2017  Detroit, Michigan USA
Belle Isle
Developmental Origins of Metabolic Syndrome
Symposium exploring molecular, cellular, and translational aspects of developmental origins of metabolic syndrome.  October 9, 2017, Ann Arbor, MI
45th Annual Southern Ontario Reproductive Biology Meeting (SORB) Meeting
May 12, 2017, University Community Centre, Western university
Inaugural Meeting of the Canadian DOHaD Society
February 14, 2017; Fairmont Chateau Montebello – Montebello, Québec
PPTOX V  – 5th Conference on Prenatal Programming and Toxicity (pptox)
November 13-16, 2016; Kita-Kyushu, Japan, http://pptoxv.com/.
DOHaD-CLAP symposia at the Latin American Congress of Nutrition
November 8-11; Ponta Cana, Dominican Republic
Second Congress of the Ibero-American chapter
November 2-4, 2016; City Sao Luis de Maranhao, Brazil
E-mail: marcuspaes@ufma.br, https://dohadsoc.org/associated-societies/ibero-american/
Perinatal Research Society
Annual Meeting
September 23-25, 2016 Eaglewood Resort & Spa, Itasca, Illinois
https://http://perinatalresearchsociety.org/wordpress/meeting-program-2016-2/#
International Symposium on the Fetal Brain
September 15-16, 2016; Washington, DC USA
http://www.cvent.com/events/fetal-brain-conference/event-summary-43642a63631c46f79ce630a219f5b7e8.aspx
Physiology 2016
American Physiological Society and The Physiological Society
29 – 31 July 2016; Convention Centre Dublin, Ireland
https://http://www.physiology2016.org/
The Aspen/Snowmass perinatal Biology Conference
Snowmass, Colorado; August 27-30, 2016
https://www.asas.org/meetings/perinatal/home
NIH Transgenerational Workshop April 21-22, 2016
Transgenerational Inheritance – State of the Science
Developmental Origins of Health and Disease, 9th World Congress 2015
Cape Town South Africa; 8-11 November 2015
http://www.dohad2015.org
Canadian National Perinatal Research Meeting
February 10th to February 13th, 2016; Banff, Alberta
http://www.cnprm.org/