Message from the President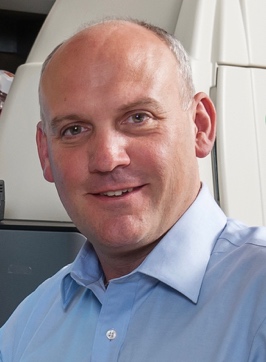 It is a great privilege for me to serve as your President of DOHaD Canada. There is a very extensive and established community of DOHaD Researchers in Canada. Indeed, DOHaD Canada has over 400 members from across the country. As many of you know, DOHaD Canada is affiliated with the International DOHaD Society, which forms an important hub for various country and region specific societies.
As a Society, we have made great progress over the past year with the development of new Terms of Reference for DOHaD Canada, support of the successful DOHaD 2022 World Congress Bid (led by Janice Bailey & John Challis), the first DOHaD Canada elections and publication of a special edition of the Journal of DOHaD highlighting DOHaD research in Canada (edited by Kristin Connor, Stephane Bourque and Ian Weaver).  We also recently held a highly successful 5th Annual DOHaD Canada Meeting - this time virtually (thanks to organizers, Sophie Petropoulos and Marcel van de Wouw).
DOHaD Canada Incorporation was completed in July 2019 under the Canada Nonfor-profit (NPO) Corporations Act. We are now officially known as DOHaD Canada Inc!
I am looking forward to working with the DOHaD Canada Council and our Membership to move the mission of our Society forward.
Please do not hesitate to contact us at the DOHaD Canada Office, we value your thoughts and input.
Stephen Matthews, PhD
President, DOHaD Canada
June, 2021
About
A poor start to life is associated with an increased risk of a number of disorders, especially non-communicable diseases, throughout the lifecourse. These disorders include cardiovascular disease, obesity, type 2 diabetes and metabolic disturbances, osteoporosis, chronic obstructive lung disease, some forms of cancer and some mental illnesses.
The DOHaD concept describes how during early life (at or prior to conception, and/or during fetal life, infancy and early childhood), the environment induces changes in development that have long term impact on later health and disease risk. Environmental exposures including parental lifestyle and diet, smoking, obesity and exposure to endocrine disruptor chemicals/ toxin, have been shown to modulate disease risk. The effects of such exposures are often graded and subtle – they do not simply disrupt development or induce disease themselves – but can affect how rapidly disease develops in an individual.
It is thought that some of these developmental alterations come about through changes in the activity of genes through epigenetic processes. Changes in gene expression and/or action may mediate responses to challenges in adulthood, such as poor diet or unhealthy lifestyle, and so affect disease risk across the life course. Timely interventions may reduce such risk in individuals and also limit its transmission to the next generation. DOHaD thus has very important implications for many societies and for global health policy.
Research into DOHaD involves biomedical and social scientists from around the world, along with collaborations with the private sector. Members of the Society engage in clinical and experimental research that aims to understand the mechanisms underlying the Developmental Origins of Health and Disease, its consequences for individuals and populations, and the devising of biomarkers of risk and preventative interventions. In addition to such research, the DOHaD Canada promotes advocacy for a focus on early life in health promotion, the exchange of knowledge between policymakers, clinical and basic scientists and the wider public, and education and training to build capacity to assist a healthy start to life across populations.
Research into developmental origins of health and disease now involves scientists from many backgrounds. This society promotes cohesion and shared knowledge between groups working in different specialties and different countries.(The information above comes directly from DOHaD International).
Leadership
The Canadian DOHaD Society is a group of researchers that have come together under one banner. The Society is managed by a Council of Officers including an Executive and Regional Representatives. In 2019, first elections were held for the position of President and for a number of Council seats. The Secretariat and administrative centre is based at the Alliance for Human Development, Lunenfeld Tanenbaum Research Institute, Sinai Health System.
President:
Stephen G. Matthews
PhD Professor, Physiology, Obstetrics & Gynaecology and Medicine
Faculty of Medicine, University of Toronto
Associate Scientist, Lunenfeld-Tanenbaum Research Institute, Sinai Health System
Past Co-President
Deborah M Sloboda, PhD
Canada Research Chair Perinatal Programming
Associate Professor Biochemistry & Biomed Sciences
Farncombe Family Digestive Health Research Institute
Obstetrics & Gynecology & Pediatrics McMaster University
Treasurer:
Timothy R.H. Regnault, PhD
Associate Professor
Depts of Obstetrics and Gynaecology/Physiology and Pharmacology
Western University
Secretary:
Maria B. Ospina, PhD 
Assistant Professor
Depts of Obstetrics & Gynecology and Medicine
Faculty of Medicine & Dentistry. University of Alberta
Women and Children's Health Research Institute
Administrative Support:
Victoria De Luca, MMSt
Alliance for Human Development
Lunenfeld-Tanenbaum Research Institute, Sinai Health System
Elected DOHaD Canada Council Members
| | |
| --- | --- |
| 2022 | |