DOHaD Worldwide Webinar Series:
January 26, 2022


8:00 am – 10:00 am PST (Vancouver)
11:00 am – 12:00 pm EST (Toronto/New York)
4:00 pm – 5:00 pm GMT (London)

Join Drs. John Challis, Janice Bailey, Kristin Connor and special guests as we introduce you to what is in store for the 2022 DOHaD World Congress: Social and Environmental Disruptions in DOHaD: Successful Interventions for a Healthy Future!

Learn about the exciting scientific programme and activities planned for the World Congress to be held in Vancouver, Canada this August 2022, and the attractions in and around the city of Vancouver as you plan your trip to Canada's beautiful west coast! Have your questions answered at the end of the webinar.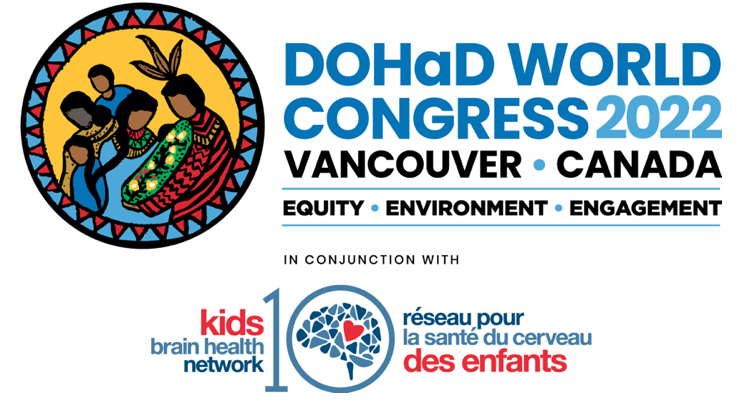 2022 DOHaD World Congress meeting
Vancouver, British Columbia
Quebec City and Vancouver
August 27-31, 2022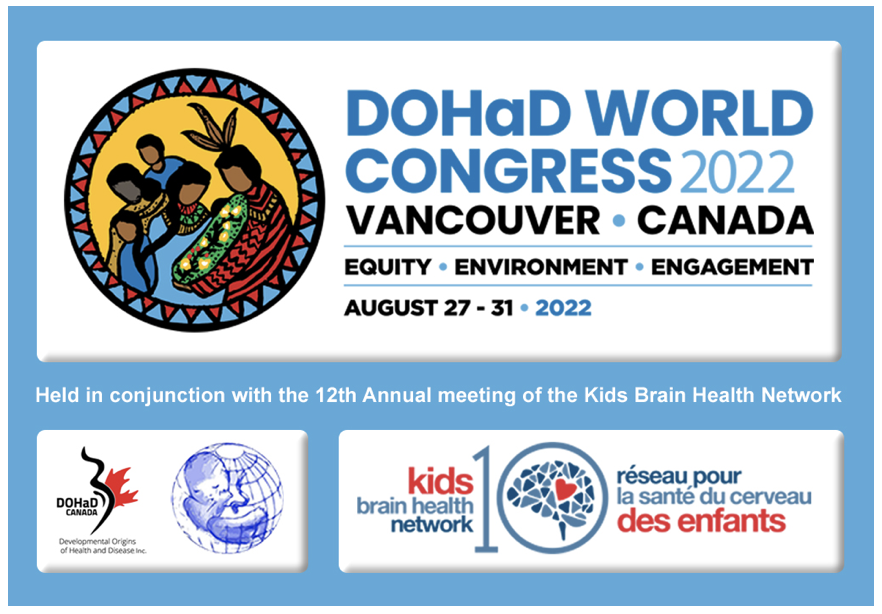 The 2022 International Prenatal Programing & Toxicity (PPTOX) meeting , the seventh such international gathering, will be held virtually on January 10-13th, 2022
. PPTOX-VII will include a mixture of invited front-line presentations, video sessions and live discussions with prominent colleagues, contributed oral presentations and posters, a Trainee Forum and targeted discussions. This 4-day virtual meeting will consist of short 5 hours days to permit real time interactions across the globe. We hope that this PPTOX conference will attract toxicologists, epidemiologists, pediatricians, endocrinologists, basic biologists and other specialists, educators, and regulators with an interest in environmental health, developmental toxicity, and human disease etiologies.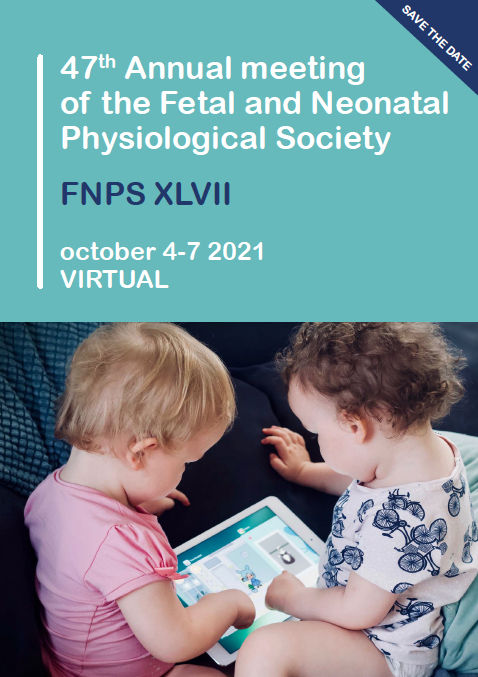 Canadian Academy of Health Sciences (CAHS)

Virtual Forum
September 28-29, 2021
Healthy Start, Life-Long Impact: Eradicating Non-Communicable Disease
DOHaD Canada is supporting these 16 Trainees to attend the CAHS meeting:
| | | |
| --- | --- | --- |
| Christian | Bellisimo | McMaster University |
| Jesica Romina | Canizo | CRCHUM |
| Gilberto | Duran Bishop | University of Montreal |
| Tamara | Gutierrez | University of Alberta |
| Maryam | Kebbe | Pennington Biomedical Research Center |
| Kate | Kennedy | McMaster University |
| Maria | Medeleanu | University of Toronto |
| Kozeta | Miliku | McMaster University |
| Shelby | Oke | University of Western Ontario |
| Oguz | Ozgoren | BC Children's Hospital |
| Audrey | St-Laurent | Laval University |
| Sukhpreet | Tamana | Simon Fraser University |
| Marcel | van de Wouw | University of Calgary |
| Katherine | Vandal | Centre de Recherche du CHUM |
| Marina | Whilte | Carleton University |
| Mahdieh | Yousef | University of Alberta |
Past Events
DOHaD Summer Course


August 5 and 7, 2021
The Center for Developmental Health is hosting a virtual mini course on the Developmental Origins of Health and Disease (DOHaD). OHSU has one of the world's largest and most established DOHaD research groups and is dedicated to ensuring the next generation of scientists and health care providers have a robust understanding of the role development plays in long-term health.
Keynote speakers
David Weinberg, Ph.D., Project Lead, Human Placenta Project; Program Officer, Pregnancy and Perinatology Branch, Eunice Kennedy Shriver National Institute of Child Health and Human Development
Susan Ozanne, Ph.D., Professor of Developmental Endocrinology, Cambridge Universit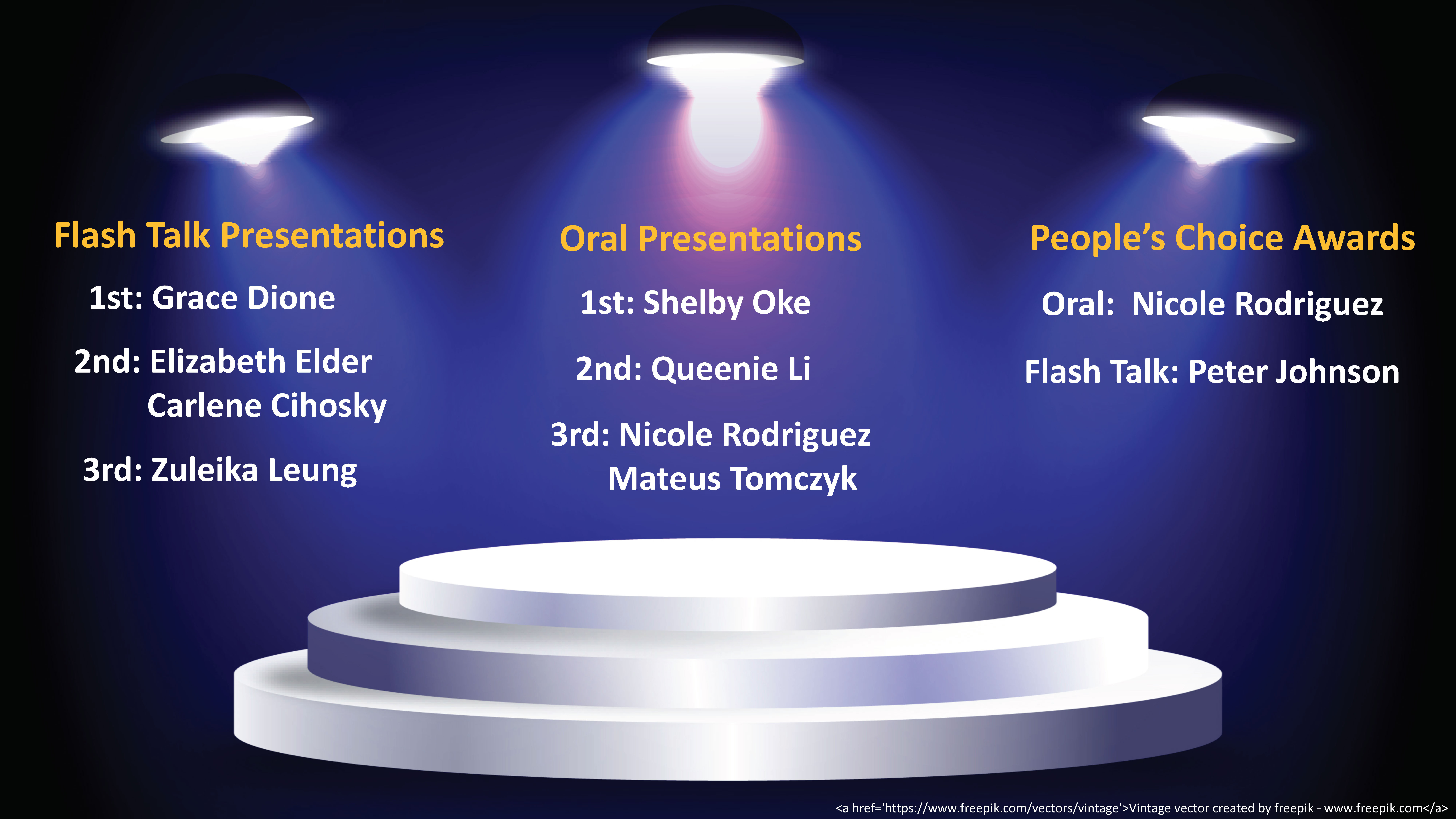 ---
Longitudinal Studies
20 - 22 April 2020Wellcome Genome Campus, UK
https://coursesandconferences.wellcomegenomecampus.org/our-events/longitudinal-studies-2020/
Longitudinal studies are ideal tools for studying many things including age-related functional changes, and the development and progression of chronic diseases. This conference will bring together scientists working on studies in childhood, adult and late life to identify novel biomarkers of functional decline and development of disease susceptibility, and to understand the lifetime drivers and underlying pathways of these processes.
The programme will showcase new findings, methods and technologies, and translational opportunities within and across cohort studies in high, middle and low income countries. This year's meeting will explore approaches to monitor trends in population health and ageing, focusing on apparent peak health, including gender differences, as well as frailty.
The meeting is aimed at population scientists in epidemiology, biomedicine and the social sciences, involved in longitudinal research, longitudinal studies, genome biology, dynamic measures of physiology and other relevant fields.
---
11th DOHaD World Congress
October 20-23, 2019, Melbourne, Australia
Congress theme: Investing in a Healthy Future for All: Research, Education, Policy.
Women & their Microbes
A healthy woman, a healthy baby, a healthy generation.
March 6-7th, 2019
Hamilton, Ontario, Canada
Developmental Origins of Health and Disease (DOHaD): Early Life Adversity and Later Life Reversibility
Preconference at the American Psychosomatic Society Annual Meeting
March 6, 2019, Vancouver, Canada
The 3rd Scientific Meeting of the Canadian DOHaD Society
February 11-12, 2019
Fairmont Tremblant – Mont-Tremblant, Quebéc, Canada
64th annual meeting of the Canadian Fertility and Andrology Society (CFAS)
September 13-15, 2018, Le Westin Montreal
https://cfas.ca/
PPTOX conference
May 27-30, 2018, Torshavn, Faroe Islands
Toronto, Ontario, Canada, July 15-18, 2018
CNPRM 2018 February 14th - 17th
5th Annual Canadian National Perinatal Research Meeting in 2018, Banff, Alberta
2nd Annual Canadian DOHaD Society meeting
February 14, 2018, Banff, Alberta
10th World Congress on Developmental Origins of Health and Disease
October, 15-18th 2017, Rotterdam, The Netherlands, www.dohad2017.org
US-DOHaD 2017 - The 2nd annual meeting: September 25-27, 2017 Detroit, Michigan USA
Belle Isle
Developmental Origins of Metabolic Syndrome
Symposium exploring molecular, cellular, and translational aspects of developmental origins of metabolic syndrome. October 9, 2017, Ann Arbor, MI
45th Annual Southern Ontario Reproductive Biology Meeting (SORB) Meeting
May 12, 2017, University Community Centre, Western university
Inaugural Meeting of the Canadian DOHaD Society
February 14, 2017; Fairmont Chateau Montebello – Montebello, Québec
PPTOX V - 5th Conference on Prenatal Programming and Toxicity (pptox)
November 13-16, 2016; Kita-Kyushu, Japan, http://pptoxv.com/.
DOHaD-CLAP symposia at the Latin American Congress of Nutrition
November 8-11; Ponta Cana, Dominican Republic
Second Congress of the Ibero-American chapter
November 2-4, 2016; City Sao Luis de Maranhao, Brazil
E-mail: marcuspaes@ufma.br, https://dohadsoc.org/associated-societies/ibero-american/
Perinatal Research Society
Annual Meeting
September 23-25, 2016 Eaglewood Resort & Spa, Itasca, Illinois
https://http://perinatalresearchsociety.org/wordpress/meeting-program-2016-2/#
International Symposium on the Fetal Brain
September 15-16, 2016; Washington, DC USA
http://www.cvent.com/events/fetal-brain-conference/event-summary-43642a63631c46f79ce630a219f5b7e8.aspx
Physiology 2016
American Physiological Society and The Physiological Society
29 - 31 July 2016; Convention Centre Dublin, Ireland
https://http://www.physiology2016.org/
The Aspen/Snowmass perinatal Biology Conference
Snowmass, Colorado; August 27-30, 2016
https://www.asas.org/meetings/perinatal/home
NIH Transgenerational Workshop April 21-22, 2016
Transgenerational Inheritance – State of the Science
Developmental Origins of Health and Disease, 9th World Congress 2015
Cape Town South Africa; 8-11 November 2015
http://www.dohad2015.org
Canadian National Perinatal Research Meeting
February 10th to February 13th, 2016; Banff, Alberta
http://www.cnprm.org/
Input your text here! The text element is intended for longform copy that could potentially include multiple paragraphs.