2020 Meeting of the Canadian DOHaD Society
4th Annual Meeting to be held at the Banff Centre in Banff, Alberta, February 11-12, 2020.
This year, the DOHaD Canada scientific program will address new challenges for DOHaD in today's environment.  The meeting provides an important venue for information exchange and dissemination among Canadian DOHaD researchers, trainees, clinicians and policy leaders, and a forum for knowledge translation of the vastly relevant DOHaD research that is undertaken across Canada. This important event is expected to attract 100 participants and will showcase the work of trainees, new investigators and established DOHaD researchers. As we did last year, DOHaD Canada's meeting has been scheduled immediately before the Canadian Perinatal Research Meeting (CNPRM) to ensure the best possible attendance and reach of our message.
The program will include keynote addresses by Dr. Lucilla Poston, Head of the Department of Women and Children's Health at King's College London and Dr. Jed Friedman, Director of the Harold Hamm Diabetes Center at the University of Oklahoma Health Science Center.
We are looking forward to seeing you there!
Meeting Organizers:
Jennifer Thompson, PhD, Assistant Professor, Departments of Physiology and Pharmacology, Libin Cardiovascular Institute of Alberta, University of Calgary
Meghan Riddell, PhD, Assistant Professor, Departments of Obstetrics & Gynaecology and Physiology, University of Alberta
To Register for the 2020 Meeting of the Canadian DOHaD Society, please use this LINK.
(The Early-Bird registration is now closed.)
Registration Fee

Trainee:
member of DOHaD Canada and DOHaD International

$65

Faculty:
member of DOHaD Canada and DOHaD International

$140

Trainee:
not a member of DOHaD Canada and DOHaD International

$150

Faculty:
not a member of DOHaD Canada and DOHaD International

$250
The DOHaD Canada meeting will take place at the Banff Centre for Arts and Creativity.

 

On-line booking is now closed.
Please contact the Banff Centre directly to make your hotel reservation under the DOHaD Canada group, Booking ID: DHD2002:

 

Tel: +403.762.6100
Tel: +1 800.884.7574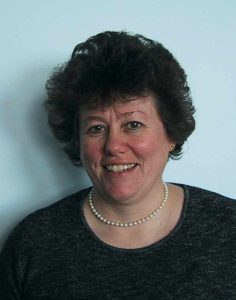 Lucilla Poston is the Tommy's Charity Professor of Maternal & Fetal Health and director of the Tommy's Maternal and Fetal Research Unit based at St Thomas' Hospital. She is the Research Lead for the Women's Health Clinical Academic Group (CAG) within King's Health Partners. She leads a large multidisciplinary research team which investigates disorders of pregnancy including premature birth, pre-eclampsia and the complications arising from maternal obesity. Her own research group focuses on maternal nutrition, obesity and gestational diabetes, with a focus on the early life origins of health and disease. Lucilla is an honorary Fellow of the Royal College of Obestricians and Gynaecologists (FRCOG) and was elected Fellow of the Academy of Medical Sciences in 2009. She was appointed as NIHR Senior Investigator, Emeritus status in 2017, having succeeded twice in open competition. In the same year, Lucilla was awarded a CBE for services to Women's Health.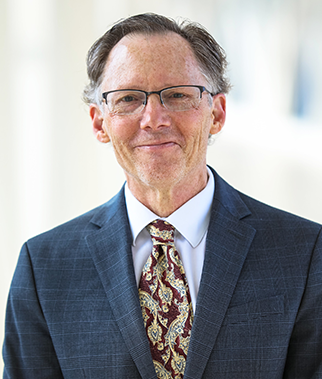 Jacob E. (Jed) Friedman, PhD received his B.S. and Ph.D. in Physiology in 1990 and did post-doctoral training in Endocrinology and Molecular Nutrition at Case Western Reserve University in Cleveland, Ohio. Dr. Friedman was a member of the Biochemistry and Nutrition faculty from 1993-2000 where he worked on molecular mechanisms for insulin resistance and insulin signaling in human and mouse models of Diabetes.  In 2000 Dr. Friedman was recruited to the University of Colorado in Pediatrics (Neonatology) and worked closely with clinicians and basic scientists to develop a program focused on Maternal Nutrition and Healthy Development.  He was also director of the Colorado NIH-Nutrition and Obesity Research Center Molecular and Cellular Analytical core lab, with appointments in Pediatrics, Medicine, Biochemistry and Molecular Genetics.
Dr. Friedman uses novel approaches to studying molecular mechanisms for developmental programming in mouse, monkey, and man. He is a leader in the field of maternal nutrition, obesity, diabetes, and their impact on disease mechanisms across the lifespan, particularly the early origins of obesity and Pediatric Non-Alcoholic Fatty Liver Disease.   He has authored >150 studies with multiple clinical investigators in the area of Gestational Diabetes, insulin action, metabolomics, liver disease, and more recently the human microbiome.  He has received over $37 million in NIH grants and has mentored >57 MD and PhD post-doc fellows (9 Ks, 4 F32s, 5 RO1s), the majority of whom hold faculty positions (Instructor, or above) at biomedical research institutes across the US.
Over the last 10 years he has been part of 7 NIH or Gates Foundation omics-driven team science grants (as PI or co-I) in partnership with Biostatistics, Bioinformatics, and Epigenetics at Colorado Anschutz Medical Center, and Baylor College of Medicine.  Dr. Friedman was the recipient of the 2013 American Diabetes Association Award Norbert Freinkel Award for outstanding contributions to the field of Diabetes and Pregnancy.
In January 2019 Dr. Friedman was named the new Director of The Harold Hamm Diabetes Center and Vice-Provost for Diabetes programs at The University of Oklahoma Health Sciences Center and Chickasaw Professor of Physiology at the OUHSC School of Medicine.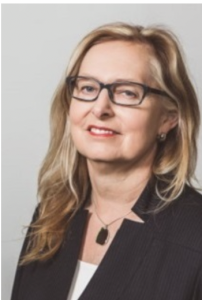 Anita Kozyrskyj, PhD. is a Professor of Pediatrics at the University of Alberta, Canada. She is PI of the SyMBIOTA research program on environmental shaping of the infant gut microbiome, and development of child overweight and atopic disease in the CHILD Cohort Study. SyMBIOTA was funded by one of 7 team grants from the 2010 CIHR Microbiome Initiative and is now part of 2019 CIHR IMPACTT microbiome research network. Dr. Kozyrskyj's SyMBIOTA program has generated 40 papers and 2 book chapters. Her first infant gut microbiota paper on cesarean delivery received the 2014 CMAJ Bruce Squires Award for the most influential publication. Her findings on infant gut microbiota and food sensitization were presented to the US National Academies of Sciences, Engineering, and Medicine Committee on Food Allergy. She is associate editor of the J Dev Orig Health Dis editorial board and was co-editor of the 2016 special issue on "The Gut Microbiome and Immunity: How it is Shaped in Early Life."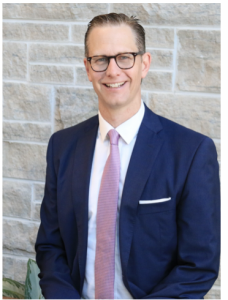 Ryan Van Lieshout, MD, PhD  is the Canada Research Chair in the Perinatal Programming of Mental Disorders and the Albert Einstein/Irving Zucker Chair in Neuroscience at McMaster University. He is an associate professor in the Department of Psychiatry and Behavioural Neurosciences and a psychiatrist interested in developing and testing interventions for maternal mental health problems during pregnancy and the postpartum period. He is also focused on disseminating these interventions and examining their impact on the intergenerational transmission of psychopathology from mothers to their infants.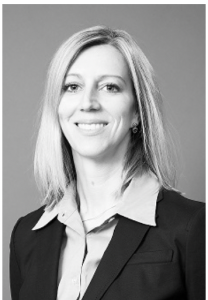 Deborah Kurrasch, PhD is an Associate Professor in the Department of Medical Genetics at the University of Calgary and a Scientist at the Alberta Children's Hospital Research Institute. Dr Kurrasch's research is focused on characterizing the genetic programs that govern hypothalamic development using both mice and zebrafish as model organisms, and also seeks to understand how exposure to environmental chemicals in utero changes these developmental processes. Her work is funded by the Canadian Institutes of Health Research, Natural Sciences and Engineering Research Council of Canada, among other private foundations, and she currently is the Lead PI on a large, multi-center grant funded by Brain Canada.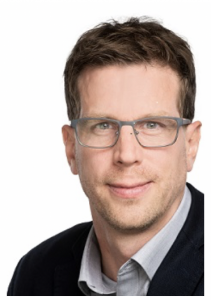 Stephane Bourque, PhD  is an Assistant Professor in the Departments of Anesthesiology & Pain Medicine, Pharmacology and Pediatrics at the University of Alberta. He currently holds a Tier 2 Canada Research Chair in Developmental and Integrative Cardiovascular Pharmacology. He received his PhD from Queen's University in 2009, and then pursued a postdoctoral fellowship at the University of Alberta before joining its faculty in 2014.
His research program encompasses two broad areas of cardiovascular pharmacology. The first focuses on understanding how iron deficiency in pregnancy affects growth and development of the fetus, and in turn predisposes the offspring to cardiovascular disease in later life. Iron deficiency is the most common nutritional deficiency worldwide, and pregnant women are among the most susceptible. Diagnosis and treatment for iron deficiency in pregnancy is deceptively complex, which underscores the high prevalence despite widespread supplementation and food-fortification efforts. The goal of his work is to develop tools to diagnose iron deficiency and anemia earlier in pregnancy, and novel therapeutics to improve outcomes in these complicated pregnancies. The second focuses on understanding the mechanisms underlying the development of vasoplegia and cardiovascular collapse in the progression from sepsis to septic shock.  More recently, his team has also begun studying the implications of neonatal sepsis and recovery on subsequent cardiovascular development and function in adulthood. 
His research program is currently funded by the Canadian Institutes of Health Research, the Women and Children's Health Research Institute at the University of Alberta, the Canadian Foundation for Innovation, and the Royal Alexandra Hospital Foundation.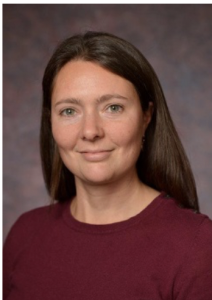 Phoebe Stapleton, PhD, ATC is an Assistant Professor in the Department of Pharmacology and Toxicology and resident scientist in EOHSI at Rutgers University. She is a microvascular physiologist by training who investigates perturbations associated with normal physiological challenges (e.g., toxicological exposure, pregnancy, disease, exercise). Recently, she has applied her expertise in a gestational model, focused on maternal environmental exposures to aerosolized particulates and the impact to the mother, developing fetus, and surviving young.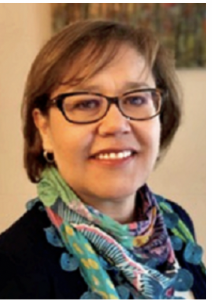 Maria Ospina, PhD is an assistant professor with the Department of Obstetrics & Gynecology, a perinatal epidemiologist and a WCHRI member. Her program of research involves the routine use of perinatal and administrative health data and other clinical data sources to examine the impact of early-life factors on long-term health and the role of social determinants on maternal, perinatal and childhood health trajectories. Her work is supported by the Canadian Institutes of Health Research, the Lung Association, and through the generous supporters of the Lois Hospital for Women through the Women and Children's Health Research Institute.
Brittany L Gruber, Laura K Cole, Bo Xiang, Grant M Hatch, Vernon W Dolinsky, Department of Pharmacology and Therapeutics, University of Manitoba
Dysregulated glucose and fatty acid metabolism in pregnant adiponectin deficient mice contributes to the development of gestational diabetes mellitus 
Introduction: Gestational diabetes mellitus (GDM) is a common pregnancy-related condition with implications for both maternal and neonatal health. Adiponectin is a fat derived hormone that improves insulin sensitivity and in pregnant women, low levels of adiponectin are associated with elevated risk for GDM. We hypothesize that adiponectin deficiency causes fatty liver during pregnancy, contributing to the development of GDM. Methods: We compared the glucose and pyruvate tolerance of pregnant (3rd trimester) adiponectin knockout (KO) (strain B6;129-Adipoqtm1Chan/J) and wild-type (WT) mice, and assessed the regulation of glucose and fatty acid metabolism in the liver. Impact of adiponectin supplementation at the end of the second trimester was measured by administering adenovirus expressing full-length adiponectin and comparing to control containing GFP. Results: In the third trimester, fasting pregnant adiponectin KO mice are hyperglycemic (9.2mmol/L vs. 7.7mmol/L in controls, p<0.05) and glucose intolerant relative to WT controls. Adiponectin KO mice have elevated gluconeogenesis (determined by pyruvate tolerance test), which is accompanied by increases of hepatic gluconeogenic genes such as Pck (2-fold, p<0.05) and G6pc (3-fold, p<0.05), which are not responsive to insulin. Pregnant adiponectin KO mice develop hepatic steatosis and a 3-fold (p<0.05) elevation in hepatic triglycerides relative to wild-type. Hepatic fat deposition in adiponectin KO mice is accompanied by a corresponding ~4-fold increase (p<0.05) in Fasn gene expression which is important for fatty acid biosynthesis in the liver. Gestational weight gain and food consumption were similar in KO and wild-type mice. Adenoviral-mediated adiponectin supplementation to pregnant adiponectin KO mice improved glucose tolerance, prevented fasting hyperglycemia, and attenuated fatty liver development. Conclusion: Adiponectin deficiency during pregnancy contributed to hepatic steatosis and dysregulation of gluconeogenesis and consequent hyperglycemia. Adiponectin supplementation in pregnancy rescues hepatic steatosis and improves glucose tolerance.
Audrey St-Laurent, Laval University
Factors influencing physical activity levels in toddlers: results of the 3D FIT study
Elizabeth Myles, Dalhousie University
Effects of Early Life Probiotic on Adult Anxiety, Weight, and Systemic Inflammation After Exposure to Western Diet 
Ousseynou Sarr, Western University
Western diet feeding during early life alters hepatic transcriptome and promotes lean Non-alcoholic fatty liver disease in young guinea
Nicole Brunton, University of Manitoba
Data driven approaches to examine casual effects of maternal weight on offspring blood pressure at 18 years of age
Sandra Lafortune, Université de Montréal
Stress During Pregnancy: Information Needs Assessment to Increase Awareness Among Pregnant Women
Charles Dupras, Yann Joly, Emmanuelle Rial-Sebbag, Centre of Genomics and Policy, McGill University
Human rights in the postgenomic era: Challenges and opportunities arising with epigenetics
Background: Over the past twenty-five years, international organizations have adopted human rights declarations in attempt to address emerging ethical, legal and social concerns associated with genetic research and technologies. While pointing to important challenges and potential issues in genetics, the focus of these declarations on genetics has been criticized by some authors for supporting the idea that there is something unique about our genes.
Methodology: In this paper, we add to this criticism by pointing out gaps and flaws in current gene-focused human rights declarations, in light of recent developments in the field of epigenetics.
Results: First, we show that these documents do not provide guidance for the responsible governance of epigenetic data (e.g., privacy protection) and ethical use of individual epigenetic information (e.g., nondiscrimination). This is particularly concerning given the interest recently demonstrated by insurance companies, forensic scientists and immigration agencies in using epigenetic clock technologies. Second, we argue that findings in epigenetics could contribute to the promotion of particular sets of human rights, namely, economic, social and cultural (second-generation) rights, and solidarity (third-generation) rights.
Discussion: We conclude with a call for greater attention by international bioethics and human rights organizations to epigenetics and other 'postgenomic' human biovariants, such as microbiomic, proteomic, metabolomic, neuromic and phenomic variants, in the coming years.
Preeti Kar, Jess E Reynolds, Melody N Grohs, Rhonda C Bell, Megan Jarman, Deborah Dewey, Catherine Lebel, University of Calgary
Associations between breastfeeding during infancy and white matter microstructure in young children
Introduction: The World Health Organization recommends exclusive breastfeeding for 6 months followed by continued breastfeeding; however, associations between breastfeeding and brain development in the context of perinatal/sociodemographic variables remain unclear. This study aims to investigate whether breastfeeding exclusivity for 6 months and total duration of any breastfeeding is associated with white matter development in young children.
Methods: This study included a sample of 84 mothers and their 86 healthy children (43 males). Breastfeeding data was collected at 3, 6, and 12 months postpartum as well as at the child's magnetic resonance imaging scan. Children underwent diffusion tensor imaging between 2.34-6.97 years of age; some children returned multiple times providing 333 datasets in total. Linear regression tested for associations between breastfeeding exclusivity/duration and fractional anisotropy (FA; measure sensitive to myelination/axonal packing/fibre coherence) for the whole brain and 10 individual white matter tracts controlling for confounders.
Results: Exclusively breastfed females had higher FA in white matter of the whole brain and individual tracts compared to not exclusively breastfed females (p  ???
Bahar Amani, Ryan Van Lieshout, Department of Psychiatry & Behavioural Neurosciences, McMaster University
Postpartum depression and neurobiological outcomes in infants: A systematic review
Background: The emergence of postpartum depression (PPD) at a critical point in offspring neurodevelopment make it a time-sensitive illness. PPD affects the emergence and consolidation of neurobiological pathways responsible for stress responses, emotion regulation, and cognitive functioning. These pathways are linked with negative mental health outcomes in offspring across the lifespan and are important targets for preventive intervention. To date, there are no systematic reviews examining associations between maternal postpartum depression and the neurobiological function in offspring. The purpose of the present study was to locate and synthesize the results of studies that examine the neurobiological consequences of PPD on infant offspring.
Methodology: We performed searches of the peer-reviewed literature published between 1990 and November 2019 using the following electronic databases: MEDLINE, EMBASE, PsycINFO, and Web of Science. The search strategy included terms related to postpartum depression, infant, and measures of biological pathways and neural systems including neuroimaging, brain activity, vagal tone, and cortisol reactivity.
Results: A total of 32 studies (out of 835 references retrieved from bibliographic databases) met inclusion criteria and were included in this systematic review. Studies included both observational and intervention studies.
Discussion: A small, but growing body of literature suggests that PPD can disrupt the development of important neurobiological pathways in offspring. For this reason, timely detection and treatment is imperative to promoting optimal neurodevelopment and health trajectories in the offspring of women with PPD.  Research utilizing larger samples and stronger study designs (e.g., randomized controlled trials) are required to provide the insights needed to prevent the intergenerational transmission of risk from mother to infant and before its myriad negative consequences manifest.
Stephanie King, University of Lethbridge
Transgenerational and Multigenerational Prenatal Stress Induces Altered Epigenetic Marks and Gene Expression in the Placenta and Fetal Cortex
Camille Bastien Tardif, Université de Montréal
The effect of an exercise intervention program on cardiorespiratory and skeletal muscle function in young adults born preterm – The HAPI Fit project
Stephanie Atkinson, McMaster University
Cardiometabolic status but not macronutrient intakes differ by pre-pregnancy BMI in women in early pregnancy in Southern Ontario
Gregory Robinson, Xiangru Lu, Steven Laviolette, Qingping Feng, Department of Physiology and Pharmacology, Western University
The effects of delta-9-tetrahydrocannabinol and cannabidiol on fetal heart development in mice
Introduction: Studies show 22.6% of pregnant women consume cannabis during pregnancy despite the uncertainty of cannabis' teratogenicity. In animal models, cannabinoids, such as delta-9-tetrahydrocannabinol (THC) and cannabidiol (CBD), can pass through the placenta and enter fetal blood for up to 24 hours. Cannabinoid's effects on cardiogenesis remain to be elucidated, therefore, this study examines the outcomes of cannabinoid exposure during gestation on cardiogenesis in mice. Methodology: Cannabinoids in 1:36 cremophor-saline solution were fed to mice at doses of 0 and 10 mg/kg/day (THC or CBD) starting on embryonic day (E)3.5 of gestation until collection of fetuses at E12.5 for molecular analysis or ex vivo assay and E17.5 for morphological analysis. Control E12.5 ventricles were cultured in media containing 0 or 300 ng/mL of THC to assess epicardial epithelial to mesenchymal transition (EMT). Data were analyzed with a two-tailed t-test. Results: Maternal THC exposure resulted in myocardial hypertrophy, semilunar valve stenosis, and coronary artery malformations. Fetuses from dams exposed to THC exhibited 1.75-fold increase (p=0.012) in aortic valve to lumen volume and 1.57-fold increase (p=0.007) in pulmonary valve to lumen volume, 0.41-fold (p=0.023) and 0.38-fold (p=0.007) change in right and left ventricle chamber volume, respectively, and 0.37-fold change p=0.021) in coronary artery volume compared to the control. In cultured E12.5 ventricles, THC treatment resulted in 0.68-fold change (p<0.001) in average spindle cell migration length, 0.49-fold change (p=0.029) in spindle count, and 0.62-fold change (p=0.011) in area of outgrowth compared to control. CBD-exposed E17.5 fetuses exhibited ventricular myocardial noncompaction with a 1.26-fold (p=0.049) and 1.99-fold (p=0.001) increase in left and right ventricle trabecular to myocardial wall thickness compared to controls, respectively. Conclusions: Daily oral THC and CBD exposure in pregnant mice alters cardiogenesis and induces congenital heart defects; therefore, cannabis consumption in human pregnancies could be teratogenic and should be avoided.
Ronan Noble, Jason Li, Andrew Woodman, Richard Mah, Ferrante Gragasin, Luke Eckersley, Stephane Bourque, Department of Pediatrics, University of Alberta
Maternal iron restriction in pregnancy causes cardiac dysfunction and morphological changes in neonates
Introduction: Iron deficiency (ID) is the most common nutritional deficiency worldwide, and affects an estimated 39% of pregnant women globally. ID causes organ-specific patterns of hypoxia, mitochondrial dysfunction and oxidative stress in the fetus, however the effects on the offspring's developing heart have not been studied. By virtue of iron's role in ensuring oxygen delivery to the body, we sought to determine how the reduced oxygen carrying capacity associated with anemia during pregnancy and shortly after birth would affect cardiac morphology and function. Methods: Sprague Dawley rats were fed an iron-restricted or iron-replete diet (control) prior to and throughout pregnancy. After birth, all dams were fed an iron-replete diet. On postnatal day (PD) 4, 14, and 28, hearts of male and female offspring were examined by echocardiography. Results: Maternal iron restriction throughout pregnancy reduced maternal hemoglobin (-31%; P<0.001) and offspring hemoglobin from birth through PD14 (-48%, P<0.001; -25%, P=0.013). ID offspring exhibited growth restriction (-19%; P<0.001), which persisted through PD28 (-30%; P<0.001). When normalized to bodyweight, ID pups had increased heart weights at PD4 (+60%; P<0.001) and PD14 (+72%; P<0.001) and diastolic chamber volumes (+31%, P=0.005; +28%, P=0.056; respectively), and these values returned to control levels by PD28. After adjusting for body weight, ID offspring had reduced ejection fraction at PD4 (-15%; P=0.024) and PD14 (-19%; P=0.004), which normalized by PD28. These changes corresponded to a reduction in oxygen delivery on PD4 (-41%; P<0.001) and PD14 (-31%; P=0.05), which recovered completely by PD28. Conclusion: Perinatal ID causes morphological and functional changes in the neonatal heart. With no corresponding increase in cardiac output, these results suggest a systolic dysfunction, which may reflect inadequate or maladaptive compensation in the wake of perinatal anemia. These findings may have important implications for the short and long-term cardiac health of anemic babies.
Efrah Yousuf, McMaster University
Persistence of bacteria in the preterm infant gut weeks after probiotic supplementation in the NICU
Jia Hang Li, University of Alberta
Effect of Perinatal Iron Deficiency on Markers of Neonatal Cardiac Mitochondrial Biogenesis and Maturation
Joshua Heynen, University of Lethbridge
Cumulative Ancestral and Lifetime Adversities Alter Stress Vulnerability in Metabolic Pathways in a Two-Hit Stress Model
Camilla A Michalski, Rayjean Hung, Ryan Seeto, Kellie Murphy, Stephen Matthews, Cindy-Lee Dennis, Jennifer Brooks, Joanna Henderson, Stephen Lye, Robert Levitan, Julia A Knight
Maternal cannabis use and adverse birth outcomes
INTRODUCTION: Canada has one of the highest cannabis consumption rates in the world, and given that cannabinoids readily cross the placental barrier, there exists a critical need to understand the effects of cannabis on fetal development. This study had two objectives: to determine 1) the factors associated with prenatal cannabis use, and 2) whether self-reported cannabis use is associated with the following outcomes: low birth weight, preterm birth, or small size for gestational age (GA) infants.
METHODS: Maternal lifestyle questionnaire data and infant clinical data was gathered from 2229 participants in the Ontario Birth Study between 2013-2019. Women were asked about their cannabis use within three months of finding out they were pregnant, as well as during pregnancy. Multivariable linear and logistic regression was used to estimate factors associated with maternal cannabis use and to determine the association between use and selected birth outcomes.
RESULTS: Cannabis use has increased among OBS participants since 2013. Women who use cannabis prior to finding out they were pregnant (N=216) were younger, of lower socioeconomic status, and more likely to use alcohol, tobacco, and prescription pain medication. The infants of these women were, on average, 86.8 grams lighter (95%CI: -155.3, -18.2), and had 2 times the odds of being small for GA (95%CI: 1.2, 3.3).
CONCLUSION: The homogeneity of the study population combined with detailed covariate measures allowed for better isolation of the effects of cannabis use (in the weeks leading up to pregnancy) on birth outcomes. Even so, an association was found, suggesting early pregnancy may be a crucial window of fetal cannabis exposure. Seeing as the birth outcomes measured in this study are intermediate outcomes that implicate adverse health outcomes later in life, prenatal care guidelines should emphasize the potential for adverse birth outcomes.
Oyepeju Onifade, University of Newcastle
First foods of indigenous Australian children in the Gomeroi Gaaynggal cohort
Yuliya Fakhr, K Webster, S Saadat, DG Hemmings, Department of Obstetrics and Gynecology, University of Alberta
Tumour necrosis factor-A (TNF-A) and sphingosine 1-phosphate (S1P) independently impact syncytialization without synergistic effects
Background: Preeclampsia (PE) is a pregnancy disorder with lifetime consequences for the child. In PE, trophoblast (TB) syncytialization is disrupted. One factor hindering syncytialization and increasing TB apoptosis is TNF-α. In endothelial cells, TNF-α mediates apoptosis through a bioactive sphingolipid, sphingosine 1-phosphate (S1P). Like TNF-α, S1P induces TB apoptosis and inhibits syncytialization. However, it is unknown if S1P mediates TNF-α effects in TBs. We propose that sphingosine kinase 1 (SK1), a S1P synthesizing enzyme, is a feasible target downstream of TNF-α to improve syncytialization. Hypothesis: SK1 expression increases in term placental chorionic explants and primary human trophoblast cultures treated with TNF-α. TNF-α decreases syncytialization by activating SK1. Methods: After 3-4 days of culture to allow original syncytium sloughing, explants were treated with TNF-α (0-10 ng/mL) and/or PF-543 (SK1 antagonist, 1 µM) up to 48 hrs. Re-syncytialization was assessed using E-cadherin immunofluorescence staining (n=3). SK1 mRNA expression in explants (qRT-PCR, n=4) was quantified after 0-48hrs. Primary term TBs were cultured with TNF-α (0-20 ng/mL) for 24 hrs.
Syncytialization (hCG ELISA; n=3), cell viability (LDH release assay; n=3), and SK1 expression (immunofluorescence, n=5; qRT-PCR, n=5) were measured. Analysis was by one-way ANOVA. Results: The greatest reduction in explant re-syncytialization by TNF-α treatment occurred at 10ng/mL after 48 hrs. 1ng/mL TNF-α, the physiological level in PE, decreased re-syncytialization by 40.9±5.2% (p=0.05). Inhibiting SK1 decreased syncytialization by 24.69±1.29%. Blocking SK1 in the presence of TNF-α did not rescue re-syncytialization. No change in SK1 expression occurred. In primary TBs, TNF-α (1-20ng/mL) decreased hCG levels (p<0.01) without affecting LDH levels. SK1 expression did not change in TNF-α treated primary TBs. Discussion: TNF-α decreases syncytialization independently of SK1 activity without affecting viability or SK1 mRNA expression. However, endogenous SK1 activity is important. Thus, TNF-α and S1P independently impact syncytialization without synergistic effects. Funding: CIHR, FOMD, FGSR, MatCH
Carmen Tessier, University of Alberta
The Impact of Maternal Prenatal Depression on Infant Gut Colonization of C. Difficile and Microbiota Composition at 3-4 Months of Age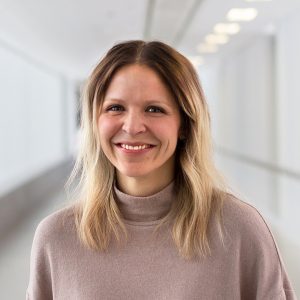 Meghan Riddell, PhD
Dr. Meghan Riddell is an Assistant Professor in the Departments of Obstetrics and Gynaecology and Physiology at the University of Alberta. Following her Ph.D. training in placental physiology at the University of Alberta (2013), she completed post-doctoral training at the Max Planck Institute for Heart and Lung Research (2014-2018) in developmental angiogenesis. She is a cell biologist focussed on developmental biology. Her main research focus is the molecular regulation of placental morphogenesis and the development of common pregnancy complications. She has particular interest in the cell biology of trophoblasts, a placental specific cell type, and angiogenesis. Her laboratory is also especially interested in how perturbation in development of the placenta leads to lifelong health consequences for both the mother and the fetus.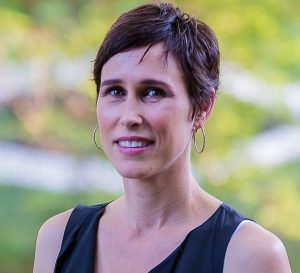 Dr. Jennifer Thompson is an Assistant Professor in the Department of Physiology & Pharmacology at the University of Calgary and Researcher at the Libin Cardiovascular Institute of Alberta. After obtaining her doctorate from the University of Western Ontario, she completed a postdoctoral fellowship at the Medical College of Georgia that was funded by an NIH K award. The overarching objective of her research is to identify the mechanisms linking environmental exposures to early-onset cardiovascular disease risk. She is a past recipient of a Young Investigator Cassady Presidential Award from the Perinatal Research Society and she currently holds a National New Investigator Award from the Heart and Stroke Foundation. Her research program is currently funded by the Canadian Institutes of Health Research (CIHR), Heart and Stroke Foundation of Canada (HSFC) and the Canadian Foundation of Innovation (CFI).
We are very grateful to our sponsors for their generous support.
Sponsors of the 2020 Scientific Meeting of the Canadian DOHaD Society: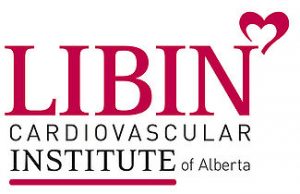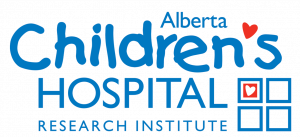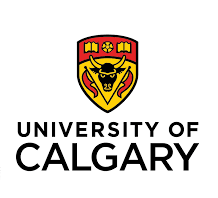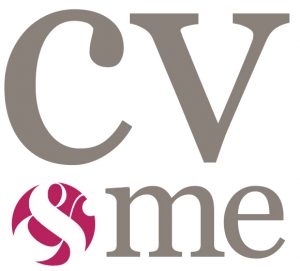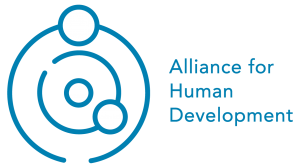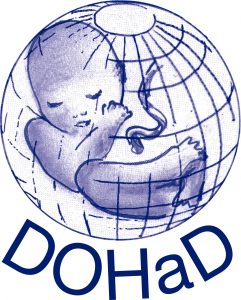 The Abstract Submission for Oral and Poster presentations is now closed (November 19, 2019).