DOHaD Canada Trainees
The Profiles of DOHaD Canada Society's Trainee Committee: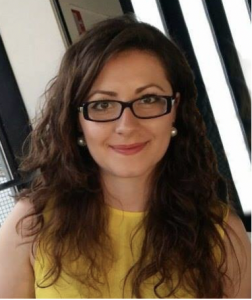 Dr. Kozeta Miliku – Co-Chair
Postdoctoral Fello, Department of Pediatrics and Child Heath, University of Manitoba
Dr. Miliku received her Medical Degree from the Medical University of Tirana in Albania. Following the completion of her MD, she completed her MSc. and DSc. at the Netherlands Institute of Health Sciences. In May 2017, she defended her PhD entitled: "Early life nutrition, growth and kidney function in children. The Generation R Study", at the Erasmus University in the Netherlands.
Dr. Miliku is currently a postdoctoral fellow in the Department of Pediatrics and Child Health at the University of Manitoba. Her current research is focused on studying the role of breastfeeding and bioactive components of human milk in the developmental origins of inflammation and chronic disease in Canadian Children. In addition to her role with the Canadian DOHaD Society's Trainee Committee, she sits on the Executive and Programming Committee for the 2021 DOHaD International Congress and Co-Chairs the Trainee and Networking Committee.
Kozeta.Miliku@umanitoba.ca.  @KozetaMiliku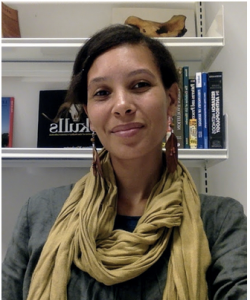 Dr. Luseadra McKerracher – Co-Chair
Postdoctoral Fellow, Department of Biochemistry and Biomedical Sciences, McMaster University
Dr. Luseadra McKerracher co-leads – with her supervisors Drs. Deborah Sloboda, Tina Moffat, and Mary Barker–an interdisciplinary, community-based project called Mothers to Babies (M2B) in the city of Hamilton, ON. Collaborating with local public health initiatives and organizations, M2B aims to assess and support pregnancy health and wellbeing in Hamilton. The project takes the developmental origins-based view that early life environment, especially during pregnancy, influences later life health outcomes and disease risks. By supporting pregnancy health and wellbeing, M2B ultimately seeks to reduce the city of Hamilton's well-documented health inequities and heavy burden of non-communicable diseases in the next generations.  
In addition to her role in the M2B project, Dr. McKerracher continues to pursue research on a number of topics she began to develop during her graduate training as an evolutionary anthropologist. In particular, she examines evolutionary ecological factors influencing women's diets, health and reproduction, especially in the context of small-scale, natural fertility populations.  
You can read more about her work here, here and here.
mckerrl@mcmaster.ca. and   luseadram@gmail.com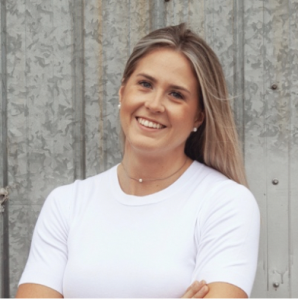 Shelby Oke – Vice President (Communications)
PhD candidate, Department of Physiology and Pharmacology, Western University

Shelby is a PhD candidate at the Department of Physiology and Pharmacology, at Schulich School of Medicine and Dentistry, University of Western Ontario.
Shelby received her BSc from The University of Western Ontario (UWO), and she began her doctoral studies with Dr. Daniel Hardy at UWO in 2016. Her research uses models of maternal protein restriction and maternal THC exposure to study the effects of postnatal catch-up growth on mitochondrial dysfunction in IUGR offspring. In particular, Shelby is interested in the role of molecules causing oxidative stress in the regulation of long-term hepatic function.
soke2@uwo.ca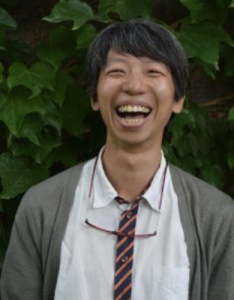 Dr. Hirotaka Hamada – Vice-president (Events)
Post-doctoral Fello, Department of Physiology, Faculty of Medicine, University of Toronto

Dr. Hamada is a medical doctor, graduated from the Tohoku University School of Medicine, Japan. After completing the Junior Resident program, he joined the OB/GYN senior resident program in the Department of OB/GYN, Tohoku University, Japan, and was certified as a Maternal-fetal medicine specialist. With his 10+ years' clinical experience, he had come to recognize the challenges and limits of the current medical treatment, which motivated him to move his academic activities into basic research. He enrolled himself to a PhD course at Tohoku University Graduate School of Medicine, Japan, investigating the human placental development using high-throughput genomic and epigenomic approach.
On receiving his PhD degree, he joined the lab of his current principle investigator, Dr. Stephen G Matthews, and started his post-doc studies through the Department of Physiology, Faculty of Medicine, University of Toronto in 2017. Being an obstetrician and a basic researcher, Hiro is interested in fetal neurodevelopmental programing, and investigating the mechanism of the transgenerational effect of synthetic glucocorticoid exposure during pregnancy. His main focus is the epigenetic factors, especially miRNAs, in germ cells. He keens to continue his DOHaD research as a clinician-scientist in the future, and also hoping to contribute bridging DOHaD Canada, DOHaD Japan, and the International DOHaD.
hirotaka.hamada@utoronto.ca