DOHaD Canada Trainee Development Committee (TDC)
The Trainee Development Committee (TDC) comprises four to ten active trainee members (undergraduate, graduate, postdoctoral, and clinical fellows) of the DOHaD Canada Society, of which two (committee Co-Chairs) are elected members of DOHaD Canada council. The roles of the TDC are two-fold. First, we represent the needs and priorities of trainee members of the Society to ensure their voices are represented within the decisions taken by the Society's Council. Secondly, we seek to enhance the experiences and professional development opportunities for trainee members within the Canadian DOHaD Chapter. To do this, we actively liaise with the Society's Council, organize events for trainees by trainees, and root our decision making in fostering inclusive, interdisciplinary community-building among trainee members.
Committee Members: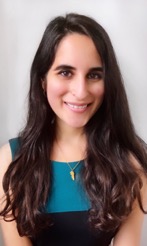 Dr. Maryam Kebbe, PhD – Chair
Postdoctoral Fellow, Reproductive Endocrinology & Women's Health Laboratory, Pennington Biomedical Research Center
Dr. Maryam Kebbe completed her Honours BSc in Life Sciences at the University of Ottawa in 2015, CPD accreditation in human nutrition in 2017, and PhD in Medical Sciences (Pediatrics) at the University of Alberta in 2019. She then completed postdoctoral training in the Medical Sciences Division at the University of Oxford and is currently a CIHR Postdoctoral Research Fellow in the Reproductive Endocrinology & Women's Health Laboratory at the Pennington Biomedical Research Center.
Dr. Kebbe initially established her roots as a behavioural scientist and innovated solutions within clinical settings to manage obesity, from childhood through adulthood. She then carved her niche within the developmental origins of health and disease. Specifically, her prime interests are in studying the role of the breastmilk and infant gut microbiomes, and their determinants, in obesity programming. Through her work, Dr. Kebbe plans to develop and implement novel, effective, and sustainable nutrition and microbiome-based interventions to prevent obesity in infants and children. She is one of two trainee representatives for the DOHaD Canada Council.
Twitter: @DrKebbe | YouTube: Nutribiomes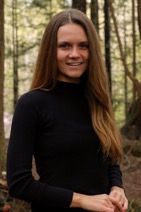 Marina White, B.Sc. (Hons.) – Member at Large
PhD Candidate, Department of Health Sciences, Carleton University
Marina is a PhD candidate in Dr. Kristin Connor's lab in Health Sciences at Carleton University, where she began her graduate studies after receiving her BSc Hon. in Neuroscience at Carleton in 2017. Her research investigates how maternal health and the placenta influence fetal and infant development, with a focus on pregnancies complicated by maternal HIV infection or fetal congenital anomalies. Specifically, she is interested in understanding how the early nutritional environment and alterations in placental phenotype in these pregnancies may affect growth and neurodevelopmental trajectories.
Past Members:
Hirotaka Hamada

Kozeta Miliku
Luseadra McKerracher

Shelby Oke
Christian Bellissimo