DOHaD Canada Trainees
The Profiles of DOHaD Canada Society's Trainee Committee: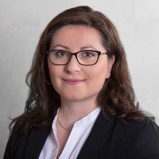 Dr. Kozeta Miliku – Co-Chair
Postdoctoral Fellow
Department of Medicine, McMaster University
Dr. Miliku received her Medical Degree from the Medical University of Tirana in Albania. Following the completion of her MD, she completed her MSc. and DSc. at the Netherlands Institute of Health Sciences. In May 2017, she defended her PhD entitled: "Early life nutrition, growth and kidney function in children. The Generation R Study", at the Erasmus University in the Netherlands.
Dr. Miliku is currently leading the development of the 12-year visit of the largest North-America's birth cohort – the CHILD Cohort Study. Her current postdoctoral research at McMaster University and the University of Manitoba is focused on the fields of nutrition and genetics, and the developmental origins of chronic disease, including cardiometabolic health, and asthma and allergies. With dual expertise in medicine and epidemiology, she uses a trans-disciplinary approach to bridge the traditional pillars of research.
In addition to her role with the Canadian DOHaD Society's Trainee and Development Committee, she sits on the Executive and Programming Committee for the 2022 DOHaD International Congress and Co-Chairs the Trainee and Networking Committee.
Kozeta.Miliku@umanitoba.ca | milikuk@mcmaster.ca  | @KozetaMiliku

Christian Bellissimo – Co-Chair
PhD Candidate
Department of Biochemistry and Biomedical Science, McMaster University
Christian received his Honours B.Sc. from McMaster University in Life Sciences in 2017. He was introduced to the world of DOHaD while completing his undergraduate thesis with Dr. Deborah Sloboda. It was this exposure to research in developmental origins that lead him to continue into doctoral studies in the Sloboda Lab. Christian studies the impacts of maternal metabolic dysfunction on early placental development and the local intrauterine immune environment, and how these changes impact early life metabolism and immunity. He is one of two trainee representatives for the DOHaD Canada Council.
bellisc@mcmaster.ca | @CJBellissimo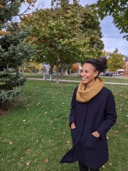 Dr. Luseadra McKerracher – Member at large
Postdoctoral Fellow
Dr Luseadra McKerracher, currently a postdoctoral fellow cross-appointed between the Faculty of Health Sciences and the Faculty of Arts and Social Sciences at McMaster University (Hamilton, Canada) and an incoming junior fellow at the Aarhus Institute for Advanced Studies at Aarhus University (Aarhus, Denmark) leads or co-leads several biocultural and health equity research projects, all of which relate to sexual and/or reproductive health, with a particular focus on nutrition during pregnancy. Specifically, the new project she is launching in Denmark focuses on  relationships between pregnancy food security, political marginalization, political engagement and activism, and pregnancy health complications in some of Denmark's most vulnerable neighbourhoods. Additionally, in close collaboration with her postdoctoral mentors, McKerracher continues to work on three projects exploring how to support health and health equity in pregnant people and in teens in Hamilton. Finally, she has and/or continues to work on a number of studies related to pregnancy nutrition and infant feeding in Indigenous Fijians, infant feeding and reproductive health in Indigenous Maya-speakers from Guatemala, and reproductive health in LGBTQ+ people.
You can read more about Dr McKerracher, her network of collaborations, and her work here.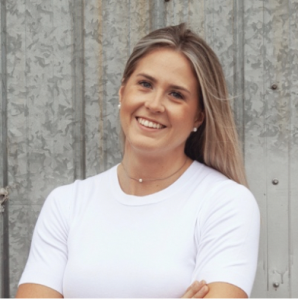 Shelby Oke – Vice President Communications
Liaises with DOHaD Canada Engagement, Communications and Outreach Committee
PhD candidate
Department of Physiology and Pharmacology, Schulich School of Medicine and Dentistry, University of Western Ontario
Shelby received her BSc from The University of Western Ontario, and she began her doctoral studies with Dr. Daniel Hardy at UWO in 2016. Her research uses models of maternal protein restriction and maternal THC exposure to study the effects of postnatal catch-up growth on mitochondrial function in IUGR offspring. In particular, Shelby is interested in the role of molecules causing oxidative stress in the regulation of long-term hepatic function.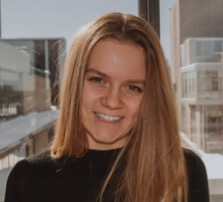 Marina White – Secretary
Liaises with DOHaD Canada Scientific Program Committee
PhD candidate 
Department of Health Sciences, Faculty of Science, Carleton University
Marina is a PhD candidate in Dr. Kristin Connor's lab at Carleton University, where she began her graduate studies after receiving her BSc in Neuroscience at Carleton in 2017. Her research investigates the role of maternal nutrition and the placenta in early life programming of neurodevelopment and growth, with a focus on pregnancies complicated by maternal HIV infection or fetal spina bifida. Specifically, she is interested in understanding how alterations in placental development and function in these pregnancies may affect postnatal growth and neurodevelopmental trajectories. She also works as the Policy Research Manager for the Centre for Global Health Security and Diplomacy (CGHSD), a non-governmental organization based in Ottawa, where she reviews and appraises current literature on topics related to global maternal, newborn and child health, and nutrition and produce reports to support the CGHSD's work with government, multilateral institutions, and international, corporate and non-governmental organizations.
Past Members: