2018 Meeting of the Canadian DOHaD Society
February 14, 2018
Banff Park Lodge in Banff, Alberta
The 2018 Scientific Meeting of the Canadian DOHaD Society will be held February 14, 2018 at the Banff Park Lodge in Banff, AB.
The program will include Keynote addresses by Tessa Roseboom (Principal Investigator, the Dutch famine birth cohort; University of Amsterdam) and Pathik Wadhwa (Director, University of California Irvine Development, Health and Disease Research Program).
The day will also feature talks by trainees, a "DOHaD translational research" panel discussion, updates from the CIHR DOHaD Funded Teams, and a poster session in conjunction with the Canadian National Perinatal Research Meeting, February 14-17, 2018 (www.cnprm.org).
DOHaD Canada is holding its meeting in conjunction with the Canadian National Perinatal Research Meeting (CNPRM). Please note that CNPRM and DOHaD Canada meetings have separate registration and accommodation. To register for CNPRM and arrange accommodation for the CNPRM meeting, please go to the CNPRM meeting site.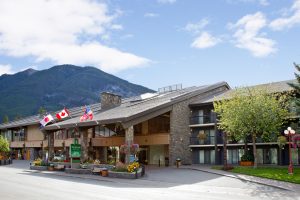 Accommodation:
Banff Park Lodge 
222 Lynx St,
Banff, Alberta T1L 1K5
Phone: (403) 762-4433
You can now reserve your guest room online.
Click here for Group Guest Room Bookings
The Group ID is 28777 and the Password is 37039210
If you wish to extend your stay on either side of the workshop, you will need to call the hotel directly.
Please remember for those who are planning to attend both DOHaD Canada and CNPRM that the accommodations are at different locations and it is very important that you book your DOHaD Canada accommodation for February 13th at the Banff Park Lodge (BPL).
Despite the need to move to a new accommodation after DOHaD Canada, it will save you money and ensure the DOHaD Canada meeting runs to budget.
Please note that we will arrange the transportation of you and your luggage from BPL to the Banff Centre, if needed. There will be a sign-up sheet at the registration desk in the morning of the meeting, February 14th.
Keynote Speakers: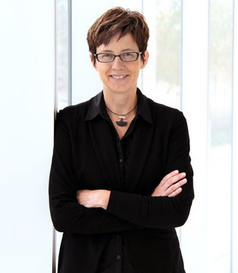 Department of Anthropology, University of Toronto.
Dr. Tracey Galloway is a community health scholar whose research addresses the health priorities of circumpolar Indigenous people. Her research program involves reduction of the impact of chronic disease through applied health policy research to reduce health inequities and promote health system improvement. Current CIHR-funded projects include evaluation of the impact of food subsidy programs on food security, understanding the impact of competitive health program funding models on Yukon First Nations, and qualitative assessment of Inuit people's journeys through cancer diagnosis and treatment.
Her research examines patterns of child growth and nutrition, prevalence of overweight and obesity, and incidence and prevalence of chronic diseases such as diabetes, hypertension, cardiovascular disease, chronic lung disease and cancer in Indigenous populations. Dr. Galloway's methodological work addresses the use of international reference standards for growth and obesity assessment in Indigenous populations. Dr. Galloway has a proven track record of respectful engagement and successful collaboration with northern communities and organizations. Through research and advocacy, Dr. Galloway maintains close working relationships with health experts and policy-makers in Canada's Indigenous regions.
Title: A framework for intervention research that shifts trajectories of health for Indigenous people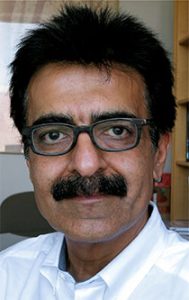 Pathik D. Wadhwa, M.D., Ph.D Director, University of California Irvine Development, Health and Disease Research Program. Pathik D. Wadhwa is a Professor of Psychiatry & Human Behavior, Obstetrics & Gynecology, Pediatrics, and Epidemiology at the University of California, Irvine, School of Medicine, and the founding director of the UC Irvine Development, Health and Disease Research Program.  Dr. Wadhwa received his medical degree from the University of Poona, India, in 1985, and his doctorate in social ecology (behavioral medicine concentration) from the University of California, Irvine, in 1993. His research examines the interface between biological, social and behavioral processes in human pregnancy, with an emphasis on outcomes related to fetal development, birth, and subsequent newborn, infant and child development and health. In particular, this work focuses on the interplay between maternal-placental-fetal neuroendocrine, immune, metabolic and genetic/epigenetic processes as putative mechanisms that mediate the effects of the maternal environment (and particularly prenatal stress and stress-related processes) on early human development. Dr. Wadhwa has published over 100 peer-reviewed scientific papers and lectured extensively at scientific meetings and universities across North America, Europe and Australia. His program has been continuously supported by several research grants from the U.S. National Institutes of Health and other agencies. Dr. Wadhwa is the recipient of several national honors and awards, including recognition for his early- and mid-career contributions from the Academy of Behavioral Medicine, the Perinatal Research Society, the National Institutes of Health, and the World Health Organization.
Title: Intergenerational transmission during gestation of the effects of maternal childhood trauma exposure
For more information, please contact one of the organizers:
Maria B. Ospina, MSc, PhD
Assistant Professor
Departments of Obstetrics & Gynecology and Medicine
Faculty of Medicine & Dentistry
School of Public Health
University of Alberta
Tel: (780) 735-8732;
F: (780) 735-4981
E-mail: mospina@ualberta.ca
Dr. Ospina is a clinical epidemiologist and Assistant Professor in the Departments of Obstetrics and Gynecology, and Medicine at the Faculty of Medicine & Dentistry of the University of Alberta. She also holds an adjunct appointment with the University of Alberta School of Public Health. Dr. Ospina's program of research is focused in the application of knowledge-to-action approaches in which epidemiological and knowledge synthesis methods inform how maternal, prenatal care, and social influences in the first 1,000 days of life shape the trajectories of future health. The main directions of Dr. Ospina's program of research are: 1) Integrating a life-course approach to understand gestational and perinatal precursors of chronic diseases, 2) Identifying pathways of inequalities in Indigenous maternal and perinatal health and how to mitigate potential inequality gaps, and 3) Applying knowledge synthesis methods to maternal and perinatal research evidence. She is currently studying the trajectories of respiratory morbidity and health services utilization in the first 5 years of life among neonates experiencing adverse birth outcomes. Dr. Ospina co-leads a Maternal and Perinatal Métis Health Research Initiative in collaboration with the Métis Nation of Alberta to evaluate the mediating role of social determinants on maternal and perinatal health and services use outcomes among Métis in Alberta. Dr. Ospina's research is funded by the generous support of the Lois Hole Hospital for Women through the Women and Children's Health Research Institute, and grants from the Lung Association, and the Health Outcomes Improvement Fund.
Gerry Giesbrecht PhD, R.Psych
Assistant Professor
Departments of Paediatrics and Community Health Sciences
University of Calgary
Tel: (403) 441-8469
E-mail:ggiesbre@ucalgary.ca

Dr. Giesbrecht is a registered Clinical Psychologist in the province of Alberta and Assistant Professor in the Departments of Paediatrics and Community Health Sciences at the University of Calgary. Dr. Giesbrecht's research program focuses on the psychobiology of stress, and especially on the effects of stress during pregnancy on child development. He is currently studying the effects of risk and resilience factors, such as prenatal nutrition, postnatal caregiving, and temperament on children's neurodevelopmental outcomes. His research is funded by the Canadian Institutes of Health Research, the Social Sciences and Humanities Research Council, the SickKids Foundation. He is the lead investigator of the Fetal Programming study, a cohort of 294 women who have been followed since early pregnancy and with whom he conducted intensive assessment of stress physiology. He is a co-investigator of the Alberta Pregnancy Outcomes and Nutrition (APrON) study, a longitudinal cohort of 2200 women and children that focusses on the effects of prenatal nutrition on maternal mental health and child neurodevelopment. The overall objectives of his research program are: to identify the mechanisms by which in utero exposure to maternal stress becomes biologically embedded in children's development, to identify risk and resilience factors that modify the effects of early life stress exposure on children's development, and to develop effective intervention and prevention strategies to prevent or reduce the effects of early life stress exposure on children's development.
Organizers committee–Trainees:
Dr. Laura Reyes-Martinez (University of Alberta)
Dr. Luseadra McKerracher (McMaster University)
Ms. Stephana Cherak (University of Calgary).